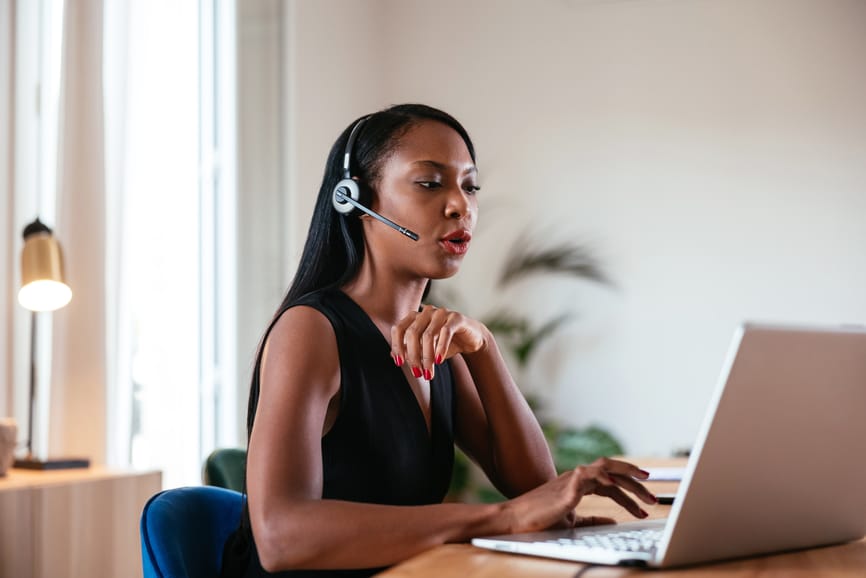 Every community has unique influences that shape the mental well-being of its members. Black mental health in the United States has been shaped by a complex set of historical, cultural, systemic, and socio-political factors. Economic and health disparities and systemic oppression have made it difficult to manage microaggressions, cultural isolation, and expectations to assimilate in the workplace.  
Unfortunately, African American mental health conditions are often under-treated and misunderstood. The overall rate of mental health conditions in the Black community is comparable to that of the white community. Due to stigma, socioeconomic disparities, and other factors, Black Americans are less likely to receive professional support than white people, with only one in three accessing mental health treatment. 
Barriers to mental health in the Black community
A complex system of oppression, historical trauma, and cultural beliefs create an environment that makes it more difficult for members of the Black community to get mental health support. Some of the barriers that stand between Black people and mental health treatment include:
Stigma
According to the National Alliance on Mental Illness (NAMI), the stigma around mental health conditions is pervasive and can be particularly strong within the Black community. One study found that 63 percent of Black people believe that a mental health condition is a sign of personal weakness. Stigma is a powerful deterrent against seeking help for mental health in the Black community.
Cultural mistrust and lack of diversity in providers
Cultural mistrust refers to a hesitancy among Black Americans to trust white Americans. Black Americans may have personally experienced unjust treatment at the hands of white Americans or observed these experiences in the lives of friends and family. Paired with historical and contemporary instances of systemic oppression, this results in an understandable fear of making oneself vulnerable to white people, which may show up in personal and professional settings. 
For this reason, Black individuals may prefer Black therapists, but only 4 percent of psychologists in America identify as Black or African American. Having such small racial representation among mental health providers may create barriers between Black people and mental health care. 
Lack of accessible, affordable care
A disproportionate number of Black Americans live at or below the poverty level or lack health insurance. These financial barriers can dramatically affect their ability to access mental health services. Black Americans may find it difficult to find services in their area at all, especially ones that are affordable.
Distorted perceptions of strength
People in the African American community may believe that being "strong" means they don't face mental or emotional difficulties, feel sad or stressed, or have realistic responses to traumatic situations. The perceived need to stay "strong" can prolong suffering and make it difficult to express feelings and ask for help, even when it's offered by friends or family. 
Perceptions of airing "dirty laundry"
The belief that personal issues should stay within families and "behind closed doors" is a common barrier to seeking mental health services in the Black community. When people express a desire to pursue these services, family and friends may discourage it, believing that intimate disclosure with a professional is inappropriate and unnecessary. 
Perceptions of mental health treatment as unnecessary
Communities of color often avoid mental health services because they don't see themselves as the type of person who needs counseling. If they aren't in crisis or haven't exhausted all other options for help, members of the Black community may believe their problem isn't "bad enough" to warrant outside help. 
Mental distress disguised as physical distress
For many people, emotional distress shows up through physical symptoms. For example, someone experiencing a high level of anxiety may describe a stomachache, headache, or lack of appetite rather than intense fear, panic, or worry. This is common among Black Americans, and can occur with any number of stressful or traumatic events, including race-based stress. 
Complex health care systems
Navigating insurance coverage and the health care system can be confusing and time-consuming. Research suggests that many Americans lack access to information that builds mental health literacy, which makes it difficult to engage in treatment or know when they need to seek it. 
Religion as a replacement for mental health care
People in the Black community may feel pressure to choose between their religious beliefs and their desire to receive mental health services. Even though the two are not mutually exclusive, and each fulfills a different need, prayer and pastoral counseling are often used as a replacement for therapy.
Systemic barriers
A disproportionate number of Black Americans are jailed or imprisoned. Black people with mental health diagnoses are more likely than those of other races to be imprisoned. Robust mental health care is harder to come by in a prison environment, leaving many people to deal with their problems alone and in a less effective way.
Black mental health in the workplace
It's important that employers and managers understand the challenges that may affect Black team members at work, including:
Racial trauma
Experiencing or witnessing racism can cause mental health symptoms similar to other traumatic events. This is sometimes referred to as race-based traumatic stress and may result in anxiety, fear, mistrust of others, and other challenges. 
These traumatic injuries can be passed down generationally—what's known as "generational trauma." Through the disclosure of painful memories, history, and teaching children how to survive things like abuse and racist acts, the ripple effects of trauma can last for generations.
Mental and physical fatigue
News events related to racial controversy, health threats, and other stressors can create a sense of overwhelm and exhaustion. Microaggressions, either in the form of exclusion or invalidation, can also cause a level of mental fatigue and exasperation at work. White co-workers may not share the same exhaustion, leaving Black employees to "push through" in an environment that doesn't recognize their unique stressors.
Trailblazing
Black employees who are the first or only individual of their race or gender on a team may feel unhealthy pressure to avoid mistakes and perform perfectly. They may worry that they're expected to "represent" their entire race, or that they will be judged more harshly for making the same mistakes as white team members. Some people of color worry about being seen as the "diversity hire" instead of being seen for their skills and merits.
Witnessing performative allyship
As race-related news stories fade from headlines, Black employees may see white co-workers start to lose interest in anti-racist advocacy. This can leave them feeling invalidated, unseen, and uncared for.
Assimilating to the work environment
Many Black employees make daily decisions about how much of their authentic selves to bring to work. Hairstyles, speech patterns, and other details that differ from white cultural norms bring negative repercussions in some workplaces. Constant self-policing in order to assimilate can leave employees drained. 
It's important to note that some of these issues impact other racial and ethnic minorities, as well as people living in America regardless of racial or ethnic identity. Additionally, not all issues will affect all individuals of African descent equally, in the same way, or even at all. It's helpful to view inclusivity and belonging topics that are culturally specific with the understanding that these individuals may be managing culturally specific difficulties in addition to—rather than instead of—the issues faced by others in America. This makes understanding their lived reality all the more important to discuss. 
How employers can support Black mental health
Employers can create an environment that will support Black people and mental health, rather than add to their stressors. This requires flexibility, openness to new ideas, and a willingness to be uncomfortable at times, but the results are well worth it. Here are a few important first steps:
Be intentional in your diversity and inclusion efforts all the time, not just when it's trending.
Your Black employees are living their experiences as Black Americans every day, not just on the days when headlines draw attention to it. Therefore, they need consistent support over time. Promoting long-term allyship and anti-racism efforts at your workplace shows that the company truly cares about their well-being.
Related to this, your workplace should include Black voices at the leadership level. Public statements of support for the Black community ring hollow if Black individuals are absent from your decision-making and executive teams.
Offer empathy and flexibility.
Rather than waiting for your employees to experience burnout or assuming that they're figuring out a work-life balance, managers should be intentional about asking how their direct reports are doing. Show employees that their mental health is a priority by taking actions that align with this compassionate narrative. Here are some of the most impactful ways to do this:
Let your employees rest—and even more radically, encourage them to rest, and make it possible to do so. 
Have company-wide days off or shutdowns.
Proactively suggest someone come in late or leave early. 
Limit the number of meetings during the day, or call for no-meeting days or flexibility in the workday.
Take time to acknowledge the effort and work people are doing on a daily basis.
Make sure individuals maintain healthy work boundaries.
Don't require explanations for time off or sick leave.
These efforts will show that your company believes that a person is worth more than their productivity level. Research suggests that individuals offered this type of flexibility can actually be more productive, and this type of work environment may also decrease turnover and burnout rates. 
Be attuned to signs of employee distress.
Due to the barriers we've discussed, Black employees may not reach out to you if they need mental health support. Therefore, be alert to subtle signs of distress. These might include:
Taking more time off than usual
Seeming fatigued or withdrawn
Decreased productivity at work
Mood changes, such as irritability or sadness
Increased complaints about work or personal life
If you think an employee may be dealing with mental health concerns, approach them with compassion and offer resources to support them. 
Normalize asking for help.
When managers and company leaders talk openly about their mental health, they send a message to employees that they are welcome to discuss their own challenges as well. A manager appropriately disclosing plans to attend their own counseling session, for example, can be helpful in normalizing mental health care and increasing the likelihood that direct reports will also talk openly about it. Anyone, any time, anywhere can benefit from using mental health services. Talking about it can affirm that using mental health support programs is not an indication of weakness, which helps destigmatize mental health conditions. 
Listen to your employees.
Become intentional about listening to your employees. Gather their suggestions regarding how your company can support them. This type of listening cannot be accomplished at one meeting, but instead will be an ongoing conversation. 
Provide safe spaces to connect with others.
Safe spaces could include a Slack channel, a coffee space, a lunch opportunity, an employee resource group, or another type of private space. These don't need to be mandatory to join, but offering them as options allows people to discuss current events and topics that affect everyone. These spaces also offer opportunities to talk and learn about culturally relevant topics that impact them on a daily basis. 
Provide comprehensive mental health resources and encourage employees to use them.
Whether employees are dealing with stress, mental health conditions like anxiety or depression, or more complex needs, you need a trusted resource to support them. Comprehensive mental health benefits address the full range of challenges employees may be facing. To provide accessible, quality care that meets your Black employees' mental health needs, be sure the benefit you offer has a racially and ethnically diverse network and trains its therapists and coaches in culturally responsive care.
Culturally responsive care is the intentional and consistent decision mental health providers make to see, respect, and celebrate the aspects that make each person unique. It stresses that the context of an individual's background will impact their perception of the world and of current events—and therefore needs to be accounted for in mental health treatment. 
At Lyra, we train our network of diverse providers in culturally responsive care, so that people can feel seen, understood, and valued in their sessions. This includes education and training in:
Intersectional frameworks for understanding clients' concerns 
Being an anti-oppressive therapist working with LGBTQIA+ and Black, indigenous, and people of color (BIPOC)
Working with transgender clients
Social justice implications for evidence-based treatments
Understanding white privilege and allyship in therapy  
Make Black mental health a priority at your organization
It's important to address the barriers and challenges around mental health in the Black community so that more people can access help and find relief. With proper treatment, your employees can better thrive at home, at work, and in their relationships. Adopting strategies to support Black mental health can not only enable employers to tangibly support their people in the long term, but also empower everyone to use channels of communication to holistically support Black employee mental health needs.