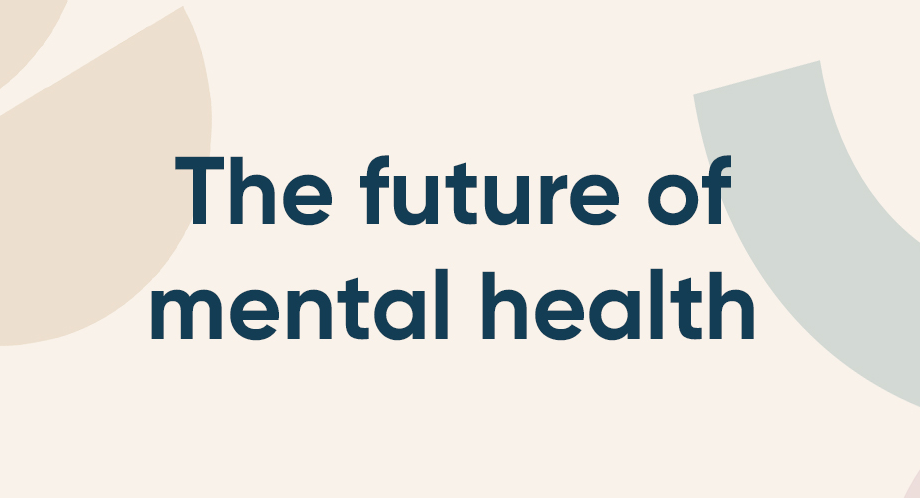 Hi Everyone,
In the wake of George Floyd's murder in May 2020, I wrote a letter committing Lyra to take concrete actions to move us closer to our ideals of equity and justice. We believe in publicly holding ourselves accountable, tracking our progress, and continually improving our approach. This update details Lyra's progress toward instilling diversity, equity, inclusion, and belonging (DEIB) in all we do and outlines the next steps we intend to take.
My own journey has been a balance between working to educate myself and championing our efforts while elevating the voices of those with a deep understanding and applicable lived experiences. While I will call out the incredible work of our DEIB leaders in this letter, it is the responsibility of every one of us to uphold these values and put in the effort.
One of our first critical steps was creating a role dedicated to leading and prioritizing our DEIB efforts. Cierra Gillison joined as director of DEIB in October 2020 and has brought collaborative thought leadership to develop a strategy and robust roadmap as we progress in our DEIB goals. She has been integral in elevating all of the initiatives detailed in this letter and coordinating our approach, while also serving as a valued advisor to all involved.
Centering culturally responsive care and diversifying the Lyra provider network
Culturally responsive care at Lyra
We redefined our standard for quality of mental health care by committing to actively integrating culturally responsive care (CRC) into all aspects of clinical care at Lyra. Danielle Cottonham, PhD, our clinical manager of culturally responsive care, is leading this work. Her research background and deep knowledge of providing mental health support and treatment around racial stress and trauma have been essential in bringing this initiative to life.
CRC is defined as a philosophy of care rooted in a multicultural and intersectional approach that accounts for how someone's experiences can be shaped by their cultural background. Culturally responsive providers are committed to the ongoing process of learning and development to strengthen their skills and inform their interventions when working with a wide range of clients, particularly those from marginalized communities.
Our commitment to CRC is reflected in our most important metric: client outcomes. Lyra has the most effective and equitable recovery rates in the industry, with 85-90 percent of clients across all racial and ethnic groups showing reliable improvement or recovery.
Lyra offers several continuing education opportunities to help providers develop their culturally responsive clinical skills. Topics for these trainings include intersectional case formulation, DEIB in mental health, and treatment considerations for clients who identify as Black, Indigenous, or people of color (BIPOC), LGBTQIA+, living with disabilities, or other marginalized groups. CRC is also integrated into:
Provider onboarding, with 80 percent of Lyra-employed therapists and coaches having completed the introduction to CRC educational tools
Assessment of clinical quality and monitoring of overall program performance
Consultation support and learning opportunities for clinical and coaching supervisors to enhance skills around culturally responsive supervision
In addition to the numerous factors we leverage to provide an appropriate provider match for a client based on their symptoms and preferences, we also created specialized search features for BIPOC providers and clinicians specializing in racial stress. These features expanded access to CRC, and more than 10 percent of all new clients request providers with this lived experience or clinical expertise. We plan to extend the experience to include even more variables, such as LGBTQIA+ identity, as early as 2023.
We also improved platform accessibility for members addressing a wide range of disabilities (including visual, auditory, physical, speech, cognitive, language, learning, and neurological disabilities). The guidance and best practices defined by WCAG 2.1 AA standards are factored into our platform and we will continue to assess accessibility on an ongoing basis.
Andrea Holman, PhD, joined Lyra as our DEIB program manager for workforce transformation. Part of her role is using her expertise to ensure customer-facing workshops and materials carry our intention to promote inclusion and belonging and consider the intersection of social identities and mental health. Some highlights include a workshop called "Cross Streets: Exploring the Intersection of Race and Other Social Identities," and a blog post discussing mental health issues affecting Black Americans and what employers can do to support them.
Dr. Holman also leads the Lyra Gather program. Lyra Gather provides an opportunity for employees from companies with a Lyra Health benefit to engage in a focused, thematic discussion group related to culturally relevant topics and how they affect mental health personally and professionally. Some topics are offered proactively (such as "Caregiving for Someone with a Disability" and "Safety, Inclusion, and LGBTQ Identity"), and others are offered in response to an unpredictable national crisis, such as "Coping with Critical Events: Race-Based Hate Crime in Buffalo, New York."
Provider network diversity
The specific needs and expectations of our diverse clientele are at the center of how we think about building our provider network. To ensure our network can meet these needs, we focus on three core components:
Demographics that include a broad representation of ethnicities, genders, identities, languages, etc.
Clinical expertise with specializations including LGBTQIA+, racial stress, trauma, gender identity, and more
Comprehensive training for all providers in CRC competencies
We are continually investing in our provider recruitment efforts and, since 2020, have increased the number of mental health providers who identify as BIPOC to 2,848 from 649, now comprising 42 percent of our provider network. Lyra partnered with a consulting agency to analyze our recruitment process and infused more inclusive language into our job descriptions and every stage of the process.
Provider support
While we know that high-quality, culturally responsive care is a huge part of our mission, we also understand the necessity of supporting the clinicians providing this care to our clients. Lyra remains committed to supporting all of our providers in expanding their practices, developing new skills, and delivering culturally responsive care.
In addition to working on our provider network diversity, we are striving to foster systems and programs that expand access to career paths in mental health care for providers from historically underrepresented communities. In the last several months, we have been working on two important initiatives to support these providers within our network and the community at large.
Enhanced Access Initiative: This program is designed to support clinicians who identify with historically marginalized communities and may not have the resources to open their private practice. Program recipients can use funds provided by Lyra to pay for office space or any other expenses related to their in-person therapy practices. Earlier this year, we provided funding for nine BIPOC therapists to start their practices in California. Our support for these providers benefits our clients who have requested more access to providers with this lived experience.
Lyra Clinical Fellowship: This year, we are excited to provide associate social workers within the field of mental health who belong to underrepresented communities with high-quality training that emphasizes taking a culturally responsive approach to using evidence-based interventions. The goal of this new program is to address key systemic barriers to licensure in an effort to increase access to providers who reflect the population of clients from marginalized communities that are seeking mental health care.
Integrating DEIB ideals and strategies into every aspect of our workforce, product, and culture
Cierra's team has expanded to include a program manager and DEIB business partner. This dedicated team works to connect Lyrians to innovative and informative content while creating spaces for transformational learning. This work empowers people to embed these principles into their actions every day. We strive to foster a work environment where every employee is seen, valued, and heard.
Below are some of the internal DEIB initiatives we have introduced since June 2020.
Psychological health & safety
Intentional Conversations: Facilitated conversations for Lyrians to create space to openly discuss various topics related to diversity, equity, inclusion, and belonging. The goals of these conversations are to educate, share, build community, and learn alongside one another.
Community Spaces: A parallel series specifically for providers to engage with one another on DEIB topics that may pertain to the practice and client experiences. These sessions provide an opportunity to engage in critical dialogue and reflection that empowers clinicians and improves their ability to work with clients from historically marginalized groups.
Employee Resource Groups (ERGs): These are spaces for Lyrians to find community and develop a sense of belonging at work. We've set a 2022 company goal of 70 percent of Lyra employees having at least one interest or community group that enhances their experience at Lyra.
Growing an inclusive workforce
Recruiting: To recruit and hire a more diverse workforce, we prioritized examining our teams' existing demographics through a self-identification campaign to baseline our progress, as well as adding a voluntary demographic survey to our application systems to understand our applicants' experience from candidacy through hiring.
Inclusive Leadership model: We are actively training Lyra's hiring managers on five core competencies that include cultural awareness, and we host bi-weekly DEIB micro-learnings in the LyraLeads Manager training program.
Onboarding: We incorporated a DEIB programming overview, ways to get involved, and team member presence into weekly new hire orientations.
Product inclusion: The DEIB team collaborates with our design teams to inform our product development processes, with the goal of reflecting our internal values in our products and services.
Learning and development
DEIB Lyra University: Quarterly trainings across teams on maintaining a company culture that is sensitive and responsive to the needs of employees who are members of traditionally marginalized groups.
DEIB clinical manager training: Designed for clinical supervisors, managers, and operations teams to educate and empower effective leadership across lines of business.
DEIB Digest: A compilation of awareness, heritage, and history months, holidays, and announcements released monthly in the DEIB Slack channel. The Digest serves as an entry point to DEIB conversations where Lyrians can actively contribute their voices and lived experiences.
Crisis response: Assembled a cross-functional team and framework for how Lyra can support its employees and members during impactful global cultural events.
We recognize our work is not done
Our DEIB roadmap extends far beyond the content of this update. We know that this work will evolve as we learn and grow. As we build on the breadth and depth of our current programs and objectives, we intend to do the following as we to work towards our long-term DEIB goals:
Continue to evaluate our providers' experience working at Lyra and ensure they can be seen, valued, and supported
Hire more providers that reflect our commitment to culturally responsive care and network diversity
Continue to amplify our DEIB strategy through onboarding and learning and development opportunities, so that employees know and understand that DEIB is an intrinsic part of Lyra's culture
Expand the breadth of DEIB work to enhance engagement and open dialogue amongst all marginalized communities, Lyrians, and allies, including supporting the LGBTQIA+ community more robustly in 2022 and beyond
Annually update our DEIB efforts across Lyra and share with our customers, members, providers, and employees
Develop a DEIB Recruitment Playbook to help mitigate bias during the search and hiring process
Define what DEIB at Lyra means in a global context as we expand globally
I want to thank Cierra, Dr. Cottonham, Dr. Holman, and everyone at Lyra who has been working on these initiatives for their efforts and for having the sometimes difficult conversations to ensure that we hold ourselves accountable to our commitment across the organization.
As with all of our clinical programming, Lyra Health works with Lyra Clinical Associates, our partner in delivering quality mental health care to our clients and supporting our provider network. Both companies work to incorporate CRC and DEIB into all that we do and both are committed to providing equal employment opportunities to all employees and applicants in accordance with federal and state law.
As the leading comprehensive workforce mental health provider, we see firsthand how systemic racism, oppression, and inequality hurt individuals, families, and the communities where we live and work. We also know that for most people, finding high-quality care that recognizes and values all aspects of their identity, background, and experiences is incredibly difficult. That makes our mission ever more pressing.
I firmly believe that as a company and an industry, we must continue to do better. This year and beyond, Lyra will strive to improve its dedicated allyship, both as a care provider and workplace.
Sincerely,
David Ebersman