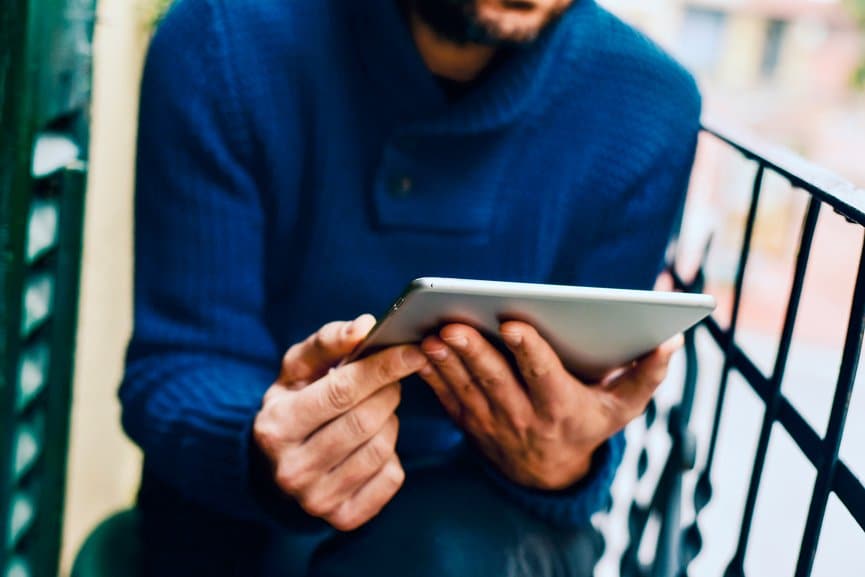 For better or worse, 2020 has been a year to remember. While it's been a difficult time  for many, the new daily challenges we have faced have inspired blog posts that offer Lyra members, providers, and employer partners new tools for coping with and processing the ongoing disruptions and uncertainty of the last year. So, in honor of the new year upon us, we're taking a look back at our most popular blog posts of 2020. 
1. An Open Letter to Lyra Employees
Amid nationwide protests against racial injustice in June  2020, Lyra CEO and Co-Founder David Ebersman addressed Lyra employees, taking a strong stance against race-based injustice in the United States, and laying out a plan of action to better support and advocate for our own employees and members of color.
2. How to Help Employees Cope with Coronavirus Fears
 As counties and states across the nation went into strict lockdowns last spring, many employers and managers navigated how to check in with employees and maintain team morale in the wake of growing uncertainty. This article offered insights and tools in an unprecedented moment.
3. Mental Health: The Time is Now
Shortly before the outbreak of the coronavirus, Lyra announced the closing of its third fundraising round. While we didn't know just how important our mission to further mental health accessibility would become in the months to follow, we were thrilled to be able to continue it.
4. The Self-Care Essentials You Need to Cope with Coronavirus Stress
As it became clear that the coronavirus would be a more long-term fixture  of life than initially expected, Lyra's Director of Clinical Partnerships, Joe Grasso, PhD, discussed ways how to maintain mental health while settling into a strange and stressful "new normal."
5. How to Stay Productive and Mentally Healthy While Working From Home
Working from home has been one of the greatest adjustments many employees have had to make due to the pandemic. In this piece, Grasso offered  expert tips  to stay productive–and sane–throughout remote work.
6. How to Support Your Kids in the Age of Coronavirus: 7 Therapist-Approved Tips
For parents and children alike, one of the hardest parts of the pandemic has been the closure of schools. For kids, the inability to see their friends, peers, and teachers on a regular basis has been especially trying. In this post, Lyra Vice President of Clinical Quality Renee Schneider, PhD, discusses ways to support kids throughout this difficult transition.
7. Self-Care for Black Americans Amid Race-Based Traumatic Stress
As protests against the murder of George Floyd rippled through the country in the summer of 2020, many Black Americans struggled to process difficult emotions and race-based traumatic stress. In this piece, assistant professor and subject matter expert Andrea Holman, PhD, discusses essential self-care practices for Black Americans.
8. The American Worker is Not Alright: Results of a New Nationwide Employee Survey
In this article, we break down the results of a national Lyra survey evaluating the mental health of American workers. The key takeaways: American workers are struggling–but there are steps employers can take to help.
9. How to Deal with Election Stress and Anxiety: Part 1
In this first half of our two-part series on election stress, Grasso covered ways to cope with discomfort around the uncertainty of the then-imminent 2020 elections.
10. 4 Ways to Cope with 2020 Holiday Stressors
Given that 2020 was a year like no other, it's no surprise that this holiday season was just as strange and confusing as the preceding months. In this article, the Lyra team offered clinical guidance to navigate the season as best as possible while staying safe. 
As we ring in the new year, we know the problems we faced in 2020 won't magically disappear. And while we can't say what the months ahead will bring, we hope you will continue to seek mental health resources and support when you need them. In the meantime, we'll be here with expert guidance, research, and stories designed to address common mental health-related questions, and to remind you that you're not alone.
CONTACT US
If you want help connecting with a therapist, Lyra can assist you. You can get started today if Lyra is offered by your employer. Sign up now.
For employers who want to learn more about how Lyra's enhanced EAP addresses network adequacy and quality issues, download our whitepaper on quality or get in touch.
And check in frequently here or follow us on Facebook, LinkedIn, and Twitter for more insights into supporting employees' mental health.
DISCLAIMER
The content of this blog is not intended to be a substitute for professional medical advice, diagnosis, or treatment.