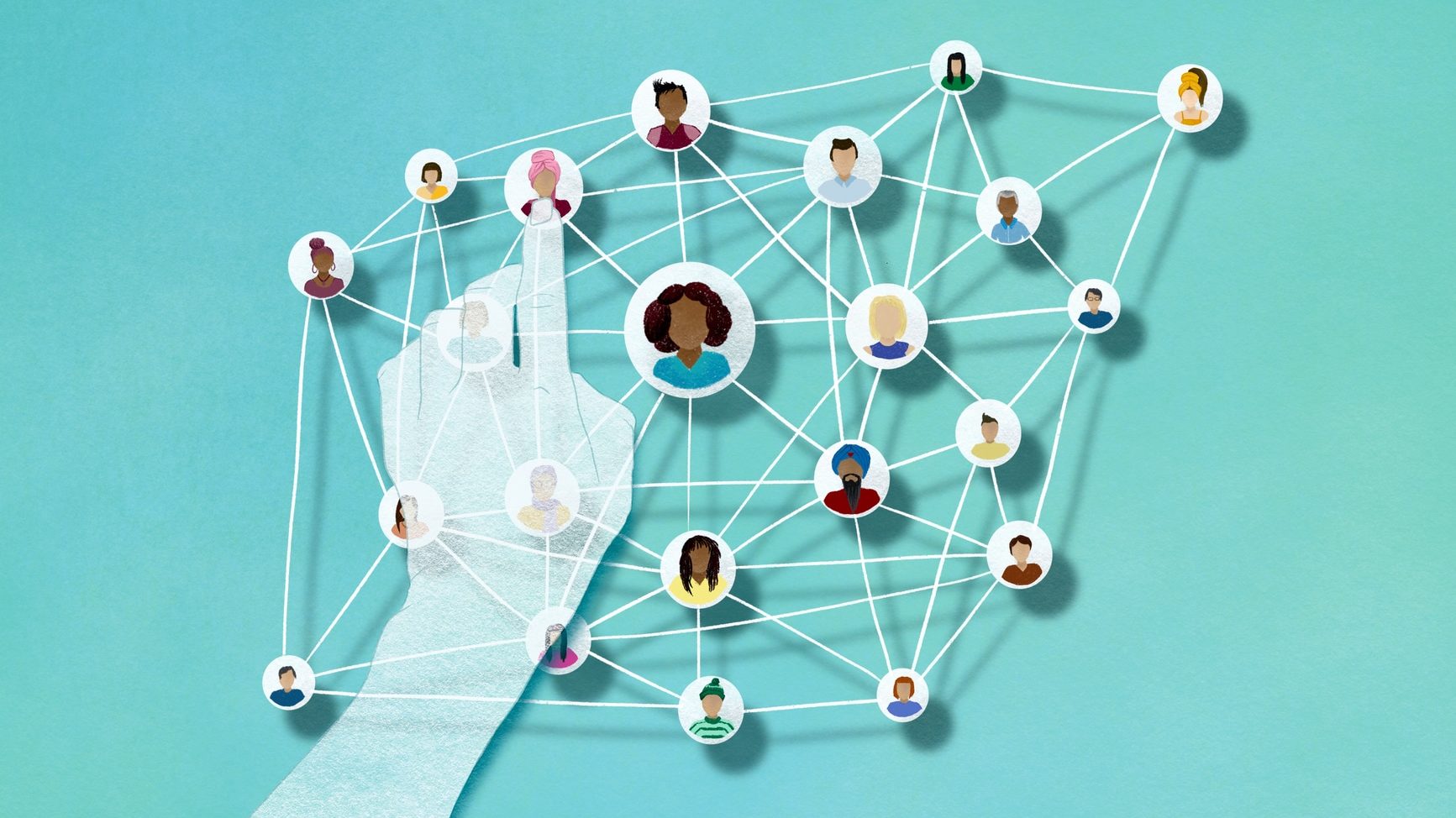 A long-time shortage of mental health providers in the U.S. is getting worse, particularly for therapists of color and those from underrepresented and marginalized communities. What's causing a lack of representation and diversity in mental health, and how might the behavioral health community address the problem?
The communities most impacted by the shortage of mental health providers are rural, low-income, and those with a higher percentage of Black or Hispanic residents. The American Psychological Association (APA) reports that in 2020, 84 percent of active psychologists in the U.S. were white. Only 3 percent were Asian, 4 percent were Black, and 6 percent were Hispanic, with other racial and ethnic groups making up the remainder. When you consider that 13 percent of the American population is Black, 19 percent are Hispanic or Latino, and 6 percent are Asian, it's clear that the ratio of therapists of color to citizens of color is skewed. 
There's also a shortage of mental health providers who provide culturally responsive care for people who identify as LGBTQIA+. In one survey, more than half of LGBTQIA+ people said they faced various types of bias and discrimination when trying to get care. As a result of this and other barriers, people don't receive the care they need, including more than half of LGBTQIA+ youth.
Why is there a therapist shortage?
Unfortunately, the shortage of mental health professionals is already severe and likely to get worse. The APA reports that 6 in 10 mental health providers surveyed don't currently have room to accept new patients. Almost three-quarters (72 percent) report longer wait times for new patients compared to the pre-Covid era. 
These numbers are unsettling, but probably unsurprising to the more than 150 million Americans who live in what are called "mental health professional shortage areas." The Association of American Medical Colleges projects that psychiatrists, psychologists, social workers, and other mental health professionals will be severely overtaxed in the coming years as they treat the post-pandemic rise of mental health challenges. 
A few key elements have influenced this therapist shortage. A large generation of providers is reaching retirement age at a time when the U.S. population is growing. And the mental health field is seeing historically low wages, yet the costs to secure licensure can be high, making it harder for new therapists to get established as the "old guard" retires.
Race-related barriers have made the road even rockier for BIPOC therapists.
Financial barriers. Disparities in wealth can leave students of color at a financial disadvantage when it's time to pay for post-graduate training in mental health care.
Unsupportive educational environments. Microaggressions and a lack of BIPOC faculty members make it harder for students of color to thrive in the classroom, secure letters of recommendation, and get "plugged in" to helpful networks.
Biased licensure tests. Research shows BIPOC test-takers are less likely than white test-takers to pass the Association of Social Work Boards (ASWB) exam, and biased test questions are thought to be the problem.
Lack of training and mentorship. There are very few programs designed to support people of color in mental health careers.
For Danielle Cottonham, PhD, Lyra Health's clinical manager of culturally responsive care, these are more than theoretical concerns. When she was on the way to becoming a licensed psychologist, "I saw folks of color drop off at every single point in the process," she says, for all the reasons listed above. As a woman of color who made it past these hurdles and earned her license, Dr. Cottonham says, "I feel lucky to have made it."
BIPOC therapists are also facing a heightened version of a problem that has taken the entire mental health care community by storm: burnout. The stressors of the pandemic caused the demand for therapy to skyrocket. As many as 63 percent of social workers are experiencing burnout, which is fueling an exit from the behavioral health profession.
Therapists of color are experiencing patient overload due to the disproportionate burden Covid-19 has placed on communities of color, and the traumatizing effects of incidents like the murder of George Floyd and hate crimes against Asian American people. Meanwhile, BIPOC therapists are managing their own feelings about these crises as members of the affected communities.
A heavy toll on the BIPOC community
As a result of the shortage of mental health providers, many people of color struggle to find a therapist who shares their cultural background. This can present major challenges to treatment success.
For example, African Americans tend to be overdiagnosed with schizophrenia and underdiagnosed with bipolar disorder and depression. This happens in part because of racial bias in the mental health system, and partly because well-meaning therapists may lack a nuanced understanding of their clients' lived experiences and outlooks. People of color may receive less care and attention from mental health professionals compared to their white peers, and may have trouble finding culturally responsive care. Discrimination, bias, and other barriers can make it hard for a person of color to seek out treatment, and those who do may understandably decide to look elsewhere for support. 
Therapists of color need support
Several organizations have stepped up to address the shortage of mental health professionals and make  treatment options safer for people of all backgrounds and identities. The APA is taking steps to support therapists of color, such as recruiting practitioners from underrepresented groups, creating initiatives that bring students from these groups into the mental health field, and developing fellowships and pipeline programs for practitioners-in-training with underrepresented backgrounds and identities.
The rise of telehealth has a part to play, too. Because telehealth allows for flexible schedules and cuts commute times, it can encourage more therapists to stay in the workforce. It can also allow clients in BIPOC communities to access a broader range of therapists despite their location, making it more likely they'll find the right therapist for their needs.
There is also growing recognition that pay raises are needed for mental health providers, especially early-career professionals. This would make the field more accessible to people of all financial backgrounds.
How Lyra Health supports providers from underrepresented communities
Lyra is working to be part of the solution to the shortage of mental health providers. In 2022, Lyra launched a clinical fellowship program to help more therapists-in-training from underrepresented populations find careers in mental health. The fellowship employs 10 social workers from diverse backgrounds to train under the supervision of a Lyra licensed clinical social worker (LCSW). Each fellow has a master's degree in social work and is seeking licensure as a clinical social worker—a requirement to become a therapist in many states.
Securing licensure is a tough process. Associate clinical social workers in training must receive an assigned number from the Behavioral Board of Science (BBS), which takes time. They also have to find clinical supervisors to meet the required minimum supervision hours before they can seek licensure. On top of this, they typically get paid a low rate. 
The Lyra fellows, on the other hand, are provided programmatic support in navigating the process of receiving their BBS numbers and participate in regular supervision hours every week under the direction of Lyra-employed LCSW supervisors. Lyra fellows get high-quality training in mental health treatment from supervisors who care about their success and are always available to answer questions or troubleshoot problems. Importantly, these fellows receive competitive pay and additional financial support, such as licensure and national exam fees, that makes it realistic to continue the process.
Amber Herrera, senior clinical training lead and director of the fellowship program at Lyra, says it provides those seeking licensure with a much easier process than most associate clinical social workers face. "Being part of a program that really focuses on supporting fellows is something special," she says.
The program's focus on recruiting students from underrepresented demographics was designed to help address the inequity that plagues the mental health care system.
The first cohort of Lyra fellows joined the program in September 2022, and Herrera says the results so far have been encouraging. The fellows each had bookings within 24 hours of opening up for scheduling  and report feeling supported and encouraged by their program facilitators. Herrera and other program coordinators are already planning to usher in a second group of fellows in 2023.
A diverse future for mental health
Mental health providers play a critical role in society and in the lives of their patients. Lyra Health is proud to be part of the solution with our fellowship program to promote diversity and inclusion in the mental health workforce. Visit our Providers page to learn more about careers at Lyra.